---
---
---
---
---
VISION
---
Not just a service,
but a branding experience.
When it comes to branding and identity design, the crowd-freelancing world has multiple flaws. Most of the time it's just a copy-paste-based service that offers no real value to its clients.
The majority of the crowdsourcing platform designers offer no attention to the client's needs when it comes to the research process. They don't have a proper understanding of the brand's values, or the client's requirements. Their ultimate goal is to create a good-for-all design, customize it a bit, send the deliverables to the client, and get paid quickly.
"Another designer created this for my brand, but I'm just not happy with it."
I hear this all the time and it's unfortunate that people lose time and money on design services that are often harmful to their brand's identity.
I do things differently. For me, the most important aspect is understanding the client's requirements in terms of approach, style, and deliverables.
Once I'll have a proper understanding of the aesthetics requirements, the history of the brand, and the cultural and emotional factors of the people behind it, I'll be able to offer a perfectly tailored service to each client, every time.
---
---
---
SERVICES
---
Logo design
Each logo design process will include the initial niche and industry research, according to the brand's positioning and marketing strategies.
Rate: starting from $200 ($40/hour)
Stationery design
It could be an individual deliverable or part of a full stationery package. Everything from business cards, letter pages, stickers, and any other custom materials.
Rate: starting from $150 ($40/hour)
Packaging design
Packaging and label design should be developed using the main visual characteristics of your brand, to ensure a solid brand recognition level within your audience.
Rate: starting from $150 ($40/hour)
Identity Package
A full branding package will always be the most
cost-efficient choice when it comes to developing a brand new visual identity for your business.
Rate: starting from $450
Book covers, restaurant menus, wall prints, or apparel designs are just a small part of my custom design activity. They aren't necessarily related to brand identity, but they need special attention.
Rate: Custom
Co. Branding Store →
Available soon...
---
Contact me for an accurate quote on your project, and more details about the design process.
You should also check the FAQ section here.
---
---
---
"I was ready to launch my first business and I've discovered Paul's portfolio on a Reddit section. In less than 2 weeks I had my full branding package ready and he did an awesome job."

Many Craig - Urban Events Co.
★★★★★
"Paul did a great job for the Wosett Marketing Group. I was responsible for managing the social media marketing sector so I had to directly work with Paul for the branding process."

Coldea - Wosett Group
★★★★★
"Our previous logo was almost 15 years old and we definitely needed a new one. Paul offered us all his support during the process and the results were great. Our clients love the new logo and we do too."

Sarah Paterson - Rixos
★★★★★
---
More Reviews & Recommendations →
---
---
---
CLIENTS
---
Small businesses,
large businesses and serial entrepreneurs.
With almost 10 years of brand identity design work and more than 200 projects in my portfolio, I have plenty of experience with various industries such as real estate, SaaS, restaurants, retail, marketing, CBD, beauty & cosmetics, nonprofits, architecture, food & supplements, and more.
The vectorial portfolio displays a functional corporate-style preview of some the latest visual identity design projects.
---
---
---
BLOG
---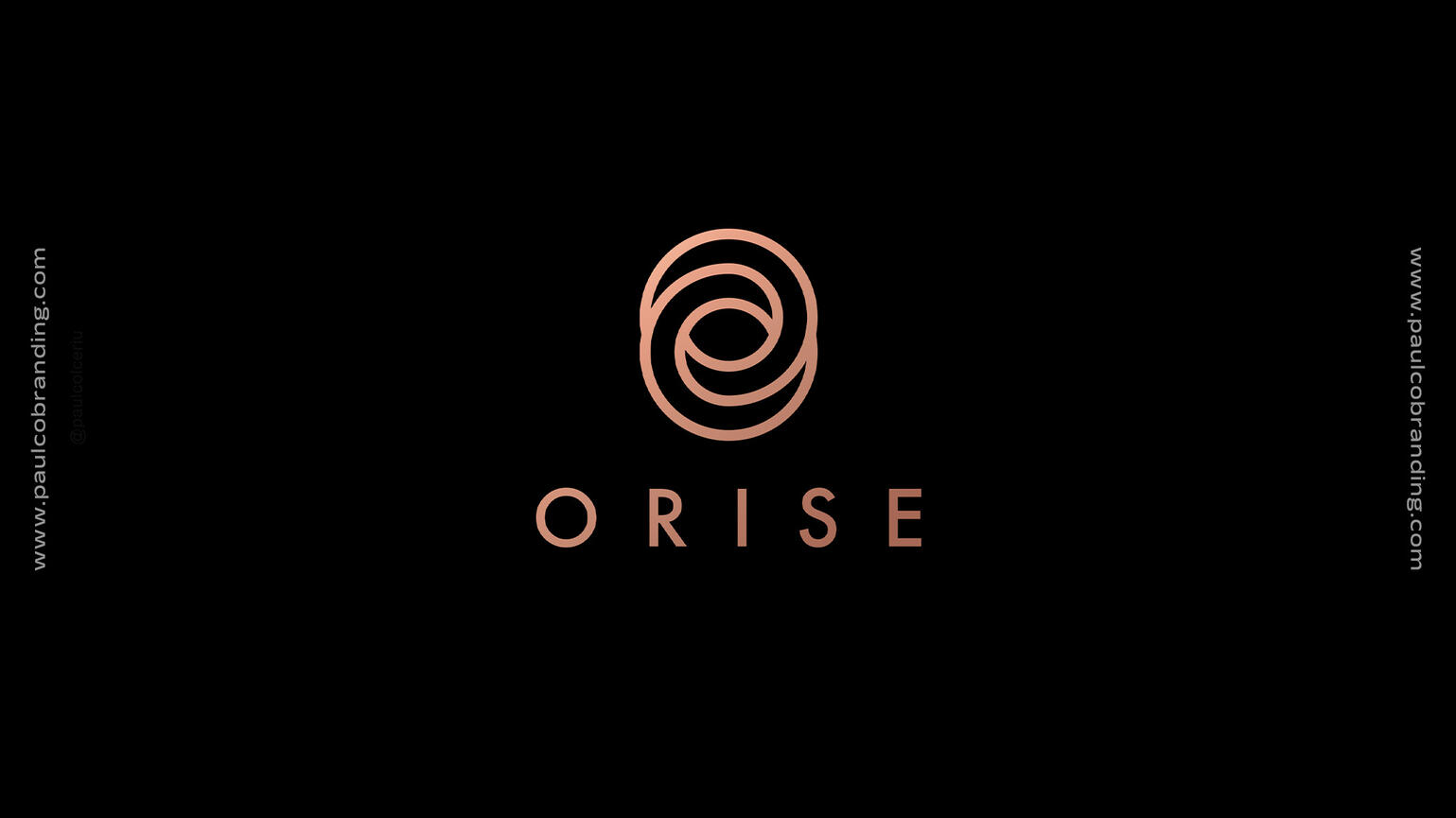 I write about things that could make a difference when it comes to the brand identity of your business.
In addition to that I'm constantly including a lot of useful resources and personal recommendations for those who are just getting started with brand identity design.
Systematic answers to all branding, logo design, and design process-related questions, as well as some aspects about me and my work...
---
---
---
CONTACT
---
New projects & general requests
If you are looking to start a new brand design project and you'd like to get more details about my service, or a project quote, feel free to contact me using the form below.
---
---
© Paul Co. Branding 2021
---
Paul Co. Branding
—
---
---
F.A.Q
---
1. What does branding mean?
Branding means brand personality. It includes multiple internal and external factors which influence the customer perception in the process of building social trust and awareness.
It covers multiple tangible and non-tangible fields such as strategy, logo, design, value, marketing, trust, customer profile, social media presence, recognition, and social proof.
All these aspects need to be shaped in such a way that they work together in order to help a business follow its mission, achieve its goals while providing value.
2. Why branding is so important?
Branding is important because it helps your business stand out from the competitors, as well as creating recognition among the customers.
Brand recognition is one of the most important aspects which converts audience to customers, and one-time customers to loyal brand enthusiasts.
3. Why branding matters?
In a highly competitive industry, branding matters because it gives people a strong reason to resonate with a company's personality.
A strong branding, together with transparency and innovative marketing approaches, educates people, and makes them loyal to a brand as a whole, not only its products.
4. What is personal branding?
The main difference between corporate branding and personal branding is that personal branding focuses on individuals rather than businesses.
Personal branding is the process of building self-awareness by defining, sharing, and marketing your personal set of values with an audience. The ultimate goal is to make that specific, interest-based audience, resonate with it, and increase your authority among that specific niche.
5. What is the difference between branding and logo?
If we were to picture the branding as a vehicle, the logo would be its emblem. Placed on multiple body interior and exterior components, the unique symbol helps people visually identify the manufacturer.
The logo is often the most recognizable element of the entire branding, so it's just a component of a much complex set of elements. A logo never works at its full potential without strong branding to back it up.
6. Why having a logo is important?
Together with the name, the logo is the most important element of branding, when it comes to brand recognizability.
Even for someone who is not familiar with that brand, the logo could offer a lot of hints about the industry, the company, and its core values, as well as their customer's profile.
It's safe to say that the logo is always the key element when it comes to the first impression as a result of the interaction between an individual and a brand's presence.
7. How to choose a logo?
We've established that the logo is just one piece of the entire branding. This means that the logo needs to resonate with all the other elements, so it must be a small 1:1 representation of the brand's character.
The 5 most important branding aspects that help you choose the right logo are the brand's personality which will define the style (playful, corporate, modern, retro, organic …), the story behind it (an iconic symbol, a personal and meaningful graphic), specific requirements based on the industry/niche, the customer's profile and preferences, and the brand's positioning strategy.
I've written this article that displays the main characteristics of a good logo.
8. What is a minimalist logo?
A minimalist logo could be a simplified graphic element, a word mark, a letter mark, or a hybrid between these.
This kind of logos uses specific display techniques such as negative space, simplifying detailed graphics and sophisticated elements, and monochrome palettes.
In logo design, minimalism could be described as the perfect amount of elements, rather than the lack of composition.
9. How do I find out if a logo is taken?
There's an infinite number of logos on the internet. From time to time, it happens to create a logo that might be too similar to an already-existing design.
You can find out if a logo is taken by doing some simple Google searches based on its main features (e.g. searching for "flying bird logo", select images and manually check all the designs to find similarities), or by doing a reversed image search using online tools such as Yandex Image Search or Google Reverse Image Search.
If none of these tools, and the manual search, found anything similar, it means that your logo is a unique work of art.
10. Do I have to include llc in your logo?
Legal entity classifications such as LP, LLP, LLLP, LLC, Corp., Inc., PC, do not have to be included in the logo, and it's also not recommended.
11. What influences the price of a brand identity project?
The price of a brand identity project, as well as any design project, is influenced by the complexity of the design. A complex design usually translates into a higher amount of work needed to complete it, so a higher price.
In addition to this, the number of style variations and individual materials required will also influence the final price.
12. How much time does it take to complete a brand identity design project?
Each brand identity design project has three major stages: the pre-design stage, the design stage, and the post-design stage.
The pre-design stage can take up to 4-5 days depending on the client's requirements and it mostly consists of building the project's brief, as well as the initial background research.
The actual design stage, can take up to 14-18 days for a complete brand identity project, sometimes even more. This is often influenced by the number of revisions, the number of materials, as well as the average turnaround time.
The post-design stage usually doesn't take more than 2-3 days, and it mostly consists of the final deliverables creation and transfer.
13. How do clients pay me for my work?
Most of the payments are done via PayPal, and the grand total is usually split in half, 50% goes for the initial, upfront payment while the other 50% is processed at the end of the project, before the deliverables transfer.
Each client will get two detailed invoices.
Crypto payments are now available too, and most of the major coins are accepted (BTC, ETH, XRP, ADA, BCH, USDC, LTC, XMR).
14. What are the final deliverables of a brand identity project?
Each design and project's material will be delivered in an individual, fully editable format, depending on its nature.
The actual file extensions for each of them are Ai, EPS, PDF, PSD, PNG, and JPG. Depending on the extension itself, they offer full to limited access to each individual layer.
15. Do the clients have full rights for the materials?
Once the payment is completed, all the materials will be delivered to the client, and the full rights will be transferred as well.
Once the transfer is completed, the clients will be responsible for them and they will have the rights to modify them, resell them, or completely erase them.
16. Will you print/produce and deliver the business cards and the stationery materials?
I won't be able to help with the actual physical manufacturing of the stationery materials or product packaging, but I will be able to guide you in the right direction, as I have some connections who handle the production part.
In fact, I've written this detailed review of the best US-based printing and packaging manufacturing services.
---